These cocktails will warm you up after a cool fall day.
Pumpkin White Russian
This twist on a classic White Russian uses pumpkin spice Kahlua to transform into into a ready-for-fall cozy cocktail.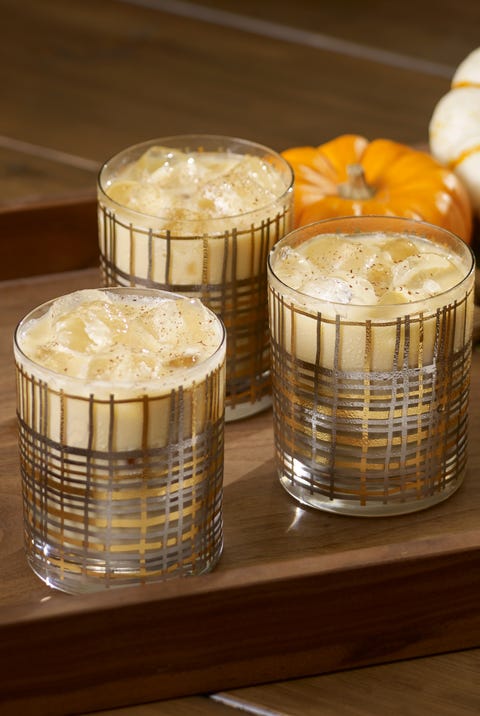 Ingredients
1 oz pumpkin spice Kahlua
2 oz vodka
1 oz heavy cream
Instructions
Combine Kahlua, vodka, and cream into a glass over ice. Stir lightly.
From Wolfgang Puck Catering, various locations
Caramel Apple Mule
This inventive recipe brings together the cool refreshment of a Moscow Mule with the feeling of a day of apple picking.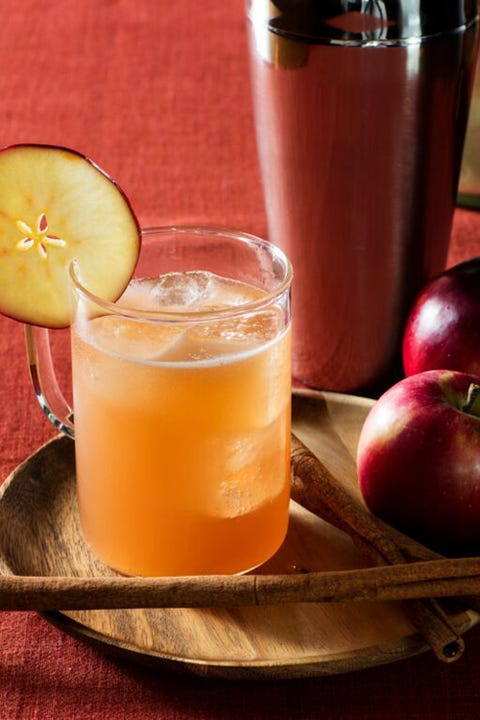 Ingredients
1.5 oz Absolut vodka
.5 oz caramel
1 oz apple cider
Ginger beer, to top
Instructions
Shake all ingredients with ice. Strain into a wooden mug over ice, top with ginger beer. (Our favorite is Saranac Brand.) Garnish with an apple fan.
Pumpkin Spice and Everything Nice
Spiced with the tastes of fall and creamy as a float, this decadent cocktail will wow your guests.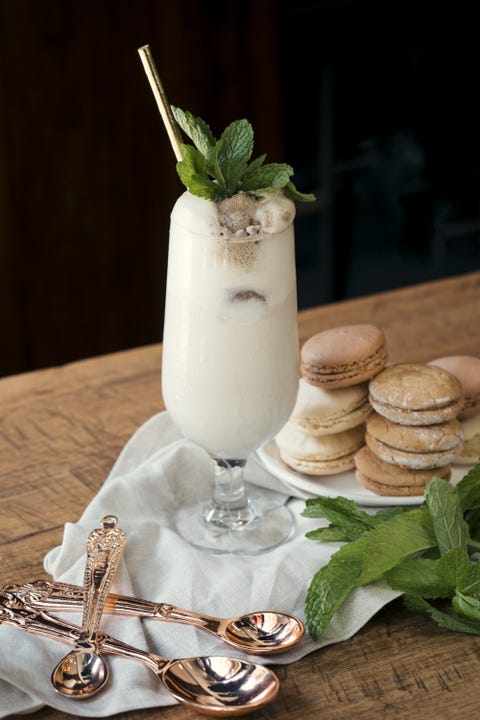 Ingredients
1 oz Bailey's Pumpkin Spice
1 oz Captain Morgan Spiced Rum
1.5 scoops vanilla ice cream
Cola
Mint
Instructions
Combine Baileys Pumpkin Spice, Captain Morgan, and vanilla ice cream in a highball glass. Top with cola and stir. Garnish with mint.
From New York City mixologist Revae Schneider