Enjoy luxury living while horse showing in stunning spaces.
Lexington, KY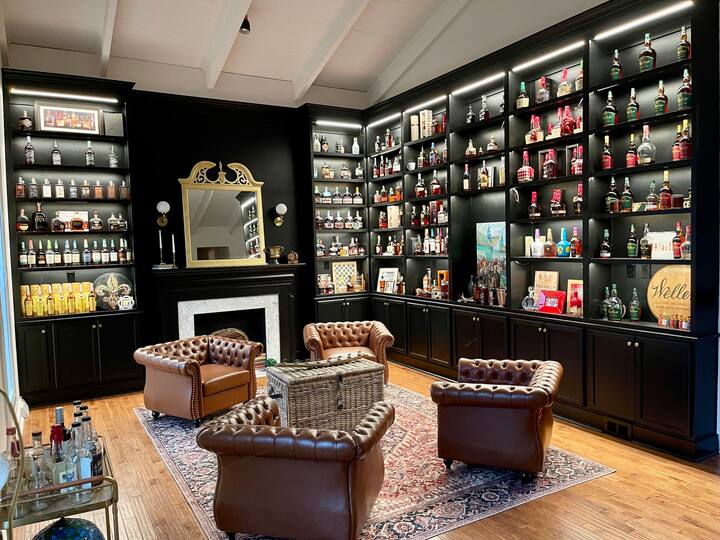 Calling all bourbon lovers! One-of-a-kind 5,000 sq. ft. house with Prohibition Styled bourbon library with over 250 bottles on display. Top of the line newly renovated kitchen with quartz countertops and custom cabinets. Huge screened-in porch overlooking one of Kentucky's beautiful thoroughbred farms. Located in one of Lexington's finest neighborhoods. Located just 12 miles from Keeneland!
See more of this lovely location featuring libations.
West Palm Beach, Florida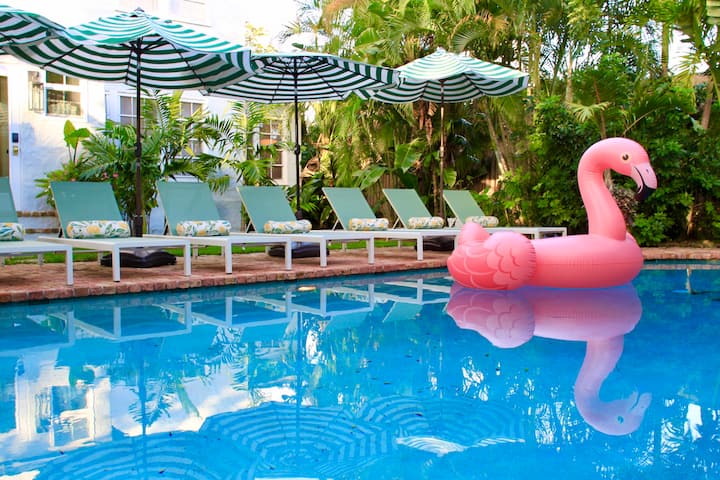 The carefully curated decor is inspired by the sophistication of Palm Beach, the playful colors of South Florida, and retro feels from "Old Florida". Relax and unwind among the lush, overgrown tropical garden or roast s'mores by the outdoor fire pit. The recently renovated, historic property features all you need for a perfect getaway and is close to beaches, shops, restaurants, golf courses, and Palm Beach Island.
The Hamptons
Enjoy Hamptons living at its best. Set on 1.2 acres and surrounded by several acres of town-owned reserve, this unique property is located more than 1000 ft down your private drive. Custom built, using only the finest marble, granite, and stone, this property offers 3 full levels of living space, with multiple gathering rooms, a spacious bar area, a state-of-the-art kitchen, and pool area access to a second kitchen to accommodate all your entertainment needs.
Vancouver, Canada
The views from this balcony speak for themselves. Enjoy city views and all that vibrant Vancouver has to offer while being close to Thunderbird Horse Show Park to enjoy showing or spectating this famous horse show.
Houston, Texas
In town for the Houston Rodeo with a group? This lakefront property is perfect for enjoying the views, and water activities on-site like cooling off in the swimming pool, relaxing hot tub, explore the river via kayak, and watch the sunset on the dock.
Middleburg, Virginia
Forget your worries in this spacious and serene equestrian estate. Historic White Oaks Farm dates back to the 1800s and offers a glimpse into the famed Middleburg mystique, where the Kennedy's spent their weekends riding horses and foxhunting. Create your own memories in the resort-like setting, fully equipped with an outdoor kitchen, stunning pool, cabana, outdoor dining areas, hiking trails, and lush gardens. Enjoy views out every window of grazing horses and majestic 100-year-old oak trees.