Looking for places to stay in Ocala, Florida? Here are unique homes away from home for rent to experience all that Ocala has to offer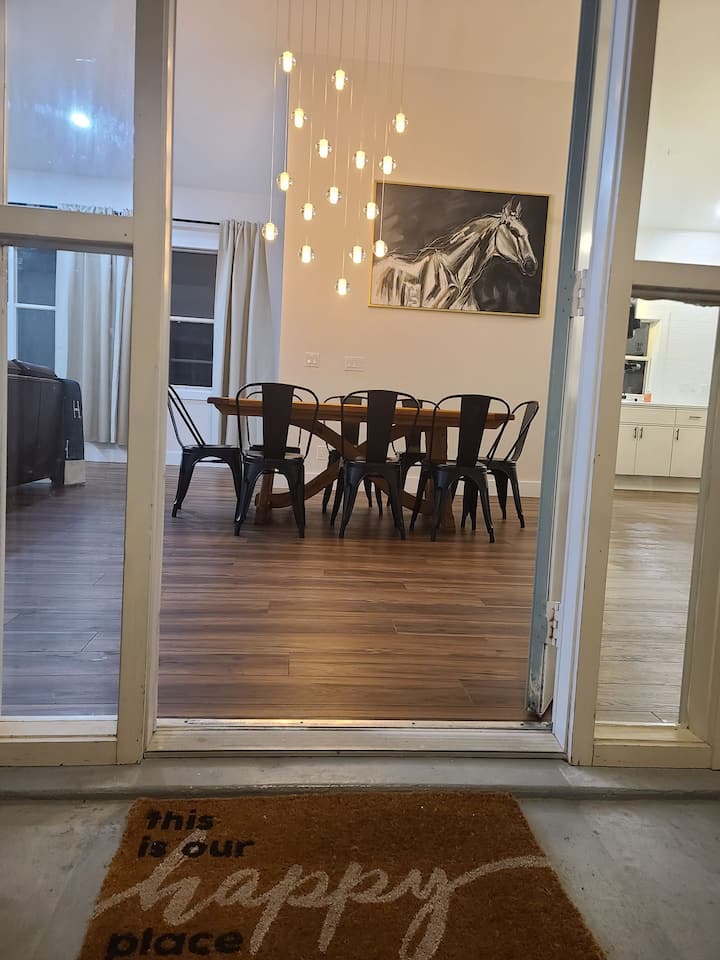 Happy Place Stable is a home away from home equestrian experience. The one-bedroom home is not only located in the heart of Ocala but is nestled in a private show jumper barn. From the windows of the home you can see horses grazing and training for competition. There is even the opportunity bring your horse along for your stay and board and train with World Cup rider and trainers Jenni and Steve McAllister. This tastefully designed and upgraded home is impeccably kept and equipped with all you could need. Minutes from the World Equestrian Center and HITS, pet friendly, and you can even bring your horse. A wonderful place to stay in Ocala that provides a full unique equestrian lifestyle and opportunity.
This luxurious home is a unique homestay in Ocala. Upscale and designer furnishes and touches throughout the house add elegance and style. The three bedroom home is just minutes from all of Ocala's equestrian venues and dining and shopping. The home also boasts a screened-in solar heated pool and a lanai with comfortable conversation seating to relax on. There is even a wet bar to spend evenings socializing after the days activities.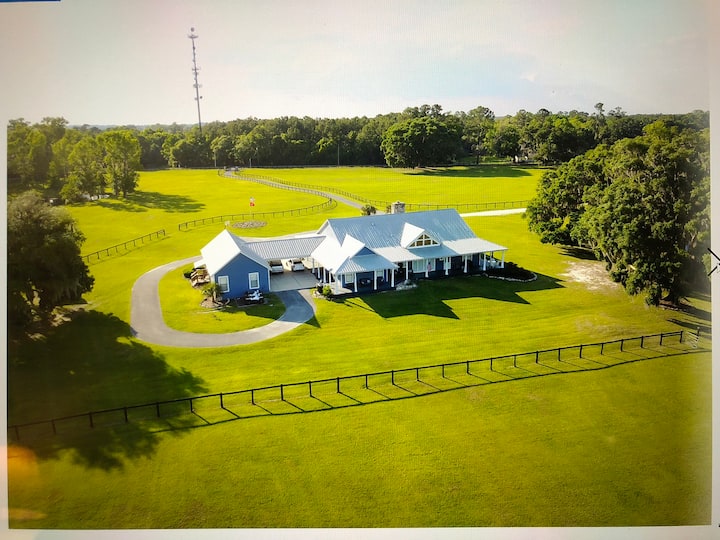 Located about ten minutes from Ocala in Reddick, you will find a 25 acre ranch home and barn. The property can accommodate twelve people. It has six bedrooms beds and five bathrooms and a six stall horse barn. The property has plenty of space for parking horse trailers and additional campers. The Ranch is a place where family and friends can relax and enjoy the peacefulness of the property and surrounding area. The Ranch also is a great place to entertain and can accommodate special events. There are games inside the house and throughout the property. You will find everything you might need for the family in the house and there is a property host on-site if needed.
Located in the premier Golden Ocala development, the three-bedroom townhouse gives you more than just a luxurious place to sleep at night. Within the resort, guests have access to amenities, including a resort-style pool and hot tub, an 18-hole golf course, fitness center and restaurants. Minutes away from the World Equestrian Center, this townhome would be a sensational place to call home while in Ocala. You can even bring your dog with you.
The one-bedroom loft apartment is an exceptional place to experience Ocala. It is located close to shopping and dining and minutes from all of the equestrian activities. This homestay is located directly on a horse farm with horses in every direction on the property, grazing peacefully in the fields or training. Guests can even enjoy fresh herbs and vegetables from the farm's garden. Bring your pets and enjoy this cozy loft apartment home the way Ocala should be experienced.
Ocala and all of its equestrian activities are not to be missed. We hope this list helps you find accommodations to make your stay in Ocala one to remember. For more ideas of places to stay in horse show areas, check out this article.